Press Release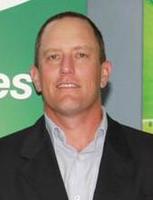 BUNGE USHERS IN NEW ERA FOR WA GROWERS
2013-05-03
The Western Australian grains industry has entered into a new era of competition for bulk handling following today's groundbreaking ceremony of Bunge's new port facility in Bunbury.

"This is a major step forward for WA grain growers who will now have the ability to seek out the cheapest storage, handling, freight and port services," PGA Western Grain Growers Chairman John Snooke said today.

"The decentralised Bunge system will provide opportunities for small businesses to build expertise and broaden their knowledge base in storage and handling in the grains logistics sector."

"This new grain handling system utilises existing infrastructure and no tax payer money is being used."

"Competition in grain marketing has provided more improvement in farm gate grain prices and the addition of a new bulk handler is part of that continuing evolution."

"The PGA congratulates Bunge on its entrepreneurial spirit. It represents a substantial and significant investment in the future of WA's grain growing farmers."
News
2023-04-11

Important Industry Survey on Live Sheep Exports from WA Producers
read more >>

2022-07-17

PGA Podcast on Biosecurity threat posed by Foot & Mouth Disease
read more >>

2020-06-12

Tier 3 Railways Need to be Economically Viable
read more >>
CONTACT INFORMATION
POSTAL ADDRESS

PO Box 889
West Perth
Western Australia 6872

PHONE

(08) 9212 6900