Press Release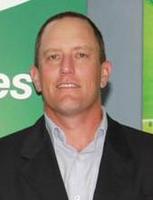 BISHOP SELLS OUT WA GRAINS INDUSTRY TO SECURE COALITIONS FUTURE
2012-09-18
Western Australian farmers are furious over Deputy Leader of the Liberal Party Julie Bishop's refusal to support the full deregulation of the wheat industry, saying the Federal MP and her Party have not only sold out the farmers of Western Australia, but have leveraged the interests of the entire State to secure their own long term political survival in Canberra.
"How can any West Australian have any faith in our Federal Liberal politicians to represent the best interests of the State when they refuse to listen to and support their constituents on an issue as simple as fully deregulating the wheat industry," PGA Western Grain Growers Chairman John Snooke said today.
"The Liberal Party is supposed to be the champion of free enterprise and deregulation, but this decision to support the Eastern States National's plans to retain and expand the role of Wheat Exports Australia and retain the grower funded .22c/tonne Wheat Export Charge is the contradiction of everything the Liberal Party stands for."
"Western Australian wheat farmers have been told on this issue to suck it up and take one for the team by the Liberal Party, but the question Ms Bishop and her colleagues haven't answered is - whose team are they on?"
"One has to seriously question whether the Liberal Party has any of its own regional policy platforms, or whether the Eastern States Nationals have final say on every policy issue that takes place outside of Sydney or Melbourne
"Once again the Liberal Party has told Western Australian wheat farmers to sacrifice their futures in order to solidify the relationship between the Nationals and the Liberals, as was the case from 2000 to 2007 when they were forced under legislation to fund the illegal activities of the AWB during the Iraqi Oil For Food Scandal," Mr Snooke said.
"This decision to continue to pander to the Eastern States Nationals will not only be damaging for the long term future of the WA wheat industry, but also for the long term future of many WA Liberal politicians."
News
2023-04-11

Important Industry Survey on Live Sheep Exports from WA Producers
read more >>

2022-07-17

PGA Podcast on Biosecurity threat posed by Foot & Mouth Disease
read more >>

2020-06-12

Tier 3 Railways Need to be Economically Viable
read more >>
CONTACT INFORMATION
POSTAL ADDRESS

PO Box 889
West Perth
Western Australia 6872

PHONE

(08) 9212 6900