Press Release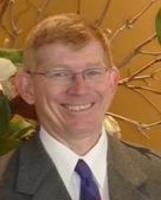 BE ALERT FOR TRESPASSERS AND VANDALS WARNS PGA
2011-08-22
The Pastoralists and Graziers' Association is warning its members to keep an eye out for trespassers and vandals following the wanton shooting and subsequent desecration of five prize heifers on a station outside of Kalgoorlie.
PGA Pastoral and Livestock Executive Officer Ian Randles said that pastoralists and farmers should remain vigilant over trespassing and acts of vandalism on their land and should immediately report such activities to their local Police.
"Trespassing and acts of vandalism, like cutting fences are criminal activities," Mr Randles said.
"With spring and summer soon approaching, there is always an increase in traffic throughout regional Western Australia."
"While most of this traffic consists of well meaning tourists and day trippers, it can also allow vandals and trespassers to mask their activities."
"If you see any suspicious vehicles or activities occurring on your, or a neighbour's property, contact your local Police."
News
2023-04-11

Important Industry Survey on Live Sheep Exports from WA Producers
read more >>

2022-07-17

PGA Podcast on Biosecurity threat posed by Foot & Mouth Disease
read more >>

2020-06-12

Tier 3 Railways Need to be Economically Viable
read more >>
CONTACT INFORMATION
POSTAL ADDRESS

PO Box 889
West Perth
Western Australia 6872

PHONE

(08) 9212 6900