Press Release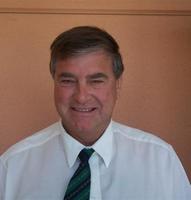 BARNETT URGED TO OPPOSE KIMBERLEY LISTING
2010-07-02
The WA Premier, Colin Barnett has been urged by industry stakeholders in the Kimberley, to lead a State protest against the Heritage listing of the region by Environment Minister Peter Garrett.
Pastoralists and Graziers' Association President, Rob Gillam said his organisation was one of several key industry stakeholders sharing major concerns about the anti-development impacts of the proposed National Heritage Listing, which would be a prelude to World Heritage Listing."
"The Minister this week announced that he had received the recommendations of the National Heritage Council, which had been prepared after 'extensive consultation' in the region."
"This 'consultation' has been highly selective and has provided little or no detail to individual Shires, miners, fishermen and land managers in the area as to how they will be affected."
Mr Gillam said local shire and industry groups had strongly supported a letter from the WA Premier to Mr Garrett in May, calling for a collaborative approach to conservation planning in the West Kimberley.
"Not only has Mr Garrett apparently ignored this approach from the Premier, he has also appointed WA's former Labor Premier, Carmen Lawrence as head of the National Heritage Council in a highly political move to secure his objectives for this area."
Mr Gillam said the Kimberley was one of the least explored and yet potentially most highly valuable areas remaining in Australia.
"It is also one of the nation's most underdeveloped regions, with a high ratio of unemployed people and agriculture is just one industry with the capacity to become a major sustainable employment provider."
"However without urgent, strong State intervention, we will see the potential of this wealthy region locked away forever," he said.
News
2023-04-11

Important Industry Survey on Live Sheep Exports from WA Producers
read more >>

2022-07-17

PGA Podcast on Biosecurity threat posed by Foot & Mouth Disease
read more >>

2020-06-12

Tier 3 Railways Need to be Economically Viable
read more >>
CONTACT INFORMATION
STREET ADDRESS

Ground Floor, 28-42 Ventnor Ave
West Perth
Western Australia 6005

POSTAL ADDRESS

PO Box 889
West Perth
Western Australia 6872

PHONE

(08) 9212 6900

FAX

(08) 9485 0299