Press Release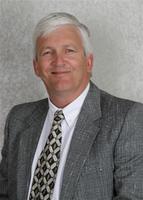 BARNABY JOYCE MOVES TO DISADVANTAGE WESTERN AUSTRALIAN EXPORT WHEAT
2017-05-31
The Federal Minister for Agriculture Barnaby Joyce will re-regulate the wheat industry if the two Eastern States grower groups, Grain Growers and Grain Producers Australia, agree to it.
"Its 2012 all over again," said Gary McGill Chairman PGA Western Graingrowers.
"It's disappointing but not surprising this move is on given Barnaby's past. At the 2012 Grain Industry Conference he publicly stated he supported the retention of the Wheat Export Authority (WEA) and bemoaned wheat de-regulation. His colleagues past and present see a contestable market as a threat not the great benefit that it has become," said Mr McGill.
2012 saw the National Party lead the Liberals down a path to retain the obsolete government body WEA and expand its charter to re-regulate the wheat industry.
Thankfully the Labor Party abolished WEA, the last vestiges of statutory marketing and moved the wheat industry closer to full de-regulation.
Any stocks information in WA, whether it is that of the growers or CBH, is private. A forceful display of this information publicly will disadvantage an iconic WA export industry.
To add insult to injury the body granted these statutory powers will be funded by residual funds from the Wheat Special Account. These funds were accrued from an export levy of 0.22c/tonne and generated mostly from the WA wheat export industry.
The PGA is always concerned that the Federal Minister seems more inclined to take more notice of Eastern States grower groups.
News
2023-04-11

Important Industry Survey on Live Sheep Exports from WA Producers
read more >>

2022-07-17

PGA Podcast on Biosecurity threat posed by Foot & Mouth Disease
read more >>

2020-06-12

Tier 3 Railways Need to be Economically Viable
read more >>
CONTACT INFORMATION
POSTAL ADDRESS

PO Box 889
West Perth
Western Australia 6872

PHONE

(08) 9212 6900