Press Release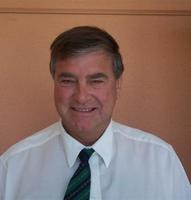 BADER III DISPUTE NO REFLECTION ON LIVE EXPORT SAYS PGA
2011-03-09
The President of the Pastoralists and Graziers Association, Rob Gillam, has criticized comments made in the media by the WA Farmers Federation on the dispute over employment conditions by the crew of the live sheep carrier MV Bader III that is currently docked in Fremantle Harbour.
On 25 February in an interview with the ABC, WA Farmers president Mike Norton stated that 'if the owners [of the ship] aren't prepared to pay the workers a fair and reasonable price, the next question you have to ask is are they prepared to look after and feed the sheep in a fair and reasonable way.'
"To imply that this recent dispute is indicative of how the owners or the crew treat the sheep on board is ludicrous and is in no way an accurate reflection of the dispute occurring on the Bader III, nor are they representative of the live trade industry in Western Australia," Mr Gillam said.
"Whilst it is in the owner's interest to maintain a good and effective working relationship with the crew, this dispute over pay and working conditions has no impact on the professionalism of all parties in the loading, feeding and transport of sheep."
"In fact, while this dispute has been going on, the Bader III has been loading supplies in preparation for its voyage and will move location within Fremantle Harbour in order to take the livestock on board."
The International Transport Workers Federation (ITF) have claimed that the ship's owners, who recently decided to not renew their ITF membership, have been breaching the employment conditions of 80 workers for over a year.
The ship's owners have completely rejected the various claims made by the ITF in relation to pay and conditions onboard the MV Bader III and any concerns that the dispute will impact on the treatment of the livestock.
"The MV Bader III has been visiting the Port of Fremantle without complaint from unions or any other groups for more than 14years,' Mr Gillam said.
"The live export trade is very important to Western Australian sheep farmers because it provides substantial income for a range of farmers, rural communities and businesses, such as transport operators."
"It is disappointing for Western Australian producers if there is any interruption to exports as a result of baseless claims and calls for Government or other action by the ITF and its associates."
"If the issues were of the significance being claimed by the ITF, these issues could have been easily raised and resolved with at any time in recent weeks or months."
News
2023-04-11

Important Industry Survey on Live Sheep Exports from WA Producers
read more >>

2022-07-17

PGA Podcast on Biosecurity threat posed by Foot & Mouth Disease
read more >>

2020-06-12

Tier 3 Railways Need to be Economically Viable
read more >>
CONTACT INFORMATION
POSTAL ADDRESS

PO Box 889
West Perth
Western Australia 6872

PHONE

(08) 9212 6900