Press Release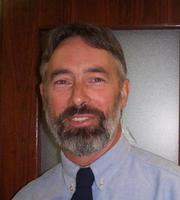 AWI DESERVES NO MORE THAN 1%
2012-09-11
The Pastoralists and Graziers Association (PGA) is recommending that all Western Australian wool growers vote for no more than 1% levy option in this year's WoolPoll 2012.
PGA Wool and Livestock Committee Chairman Mr Digby Stretch has reminded all WA producers that WoolPoll 2012 will set the level of research, development and marketing investment in the wool industry for the next three years.
Over the previous two WoolPolls, the PGA has refrained from making a voting recommendation, but Mr Stretch said, "wool growers are sick and tired of AWI preaching the benefits of levy funded marketing when the market rises and being nowhere to be found when it falls. There is no clear data out there that supports AWI's unsubstantiated spending on promotion."
The recommendation to vote no more than 1% followed rigorous discussion at the PGA Wool and Livestock Committee which led to a motion that was again debated at length at the high level PGA Executive Committee.
Mr Stretch said, "by voting for no more than 1%, levy payers are sending a strong message to AWI that it needs to re-visit its business plan. AWI needs to increase its support for the genuine R&D that our wool industry really needs."
"The PGA fought long and hard for wool growers to have a production weighted vote and we call on them to exercise their rights. If you think not voting is a protest, you're wrong, you just won't count. Apathy will ensure more of the same."
Voting in WoolPoll 2012 opens on September 21 and closes on November 2.
News
2023-04-11

Important Industry Survey on Live Sheep Exports from WA Producers
read more >>

2022-07-17

PGA Podcast on Biosecurity threat posed by Foot & Mouth Disease
read more >>

2020-06-12

Tier 3 Railways Need to be Economically Viable
read more >>
CONTACT INFORMATION
POSTAL ADDRESS

PO Box 889
West Perth
Western Australia 6872

PHONE

(08) 9212 6900