Press Release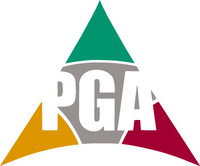 ACCC RULING ON GRAIN EXPRESS TO BENEFIT WA GRAINS INDUSTRY
2011-06-30
The Pastoralists and Graziers' Association (PGA) has welcomed the announcement by the ACCC to revoke the Exclusive Dealing Notification (EDN) of Grain Express, saying the decision will only benefit the WA Grains Industry.
PGA Western Graingrowers Chairman John Snooke emphasized that this decision is only in regard to the forced tying of transport to storage and handling services.
"Grain Express as a system can continue to operate and if it delivers the best value transport services, marketers will happily use it."
"The EDN allowed Grain Express to prevent growers and marketers from choosing their own transport options. We as farmers appreciate having options in pricing and variety of any given input. Now marketers of grain in this state will enjoy increased options in the transport realm."
"The PGA has always held that competition is paramount for Western Australian grain growers to have the best value grain haulage system," Mr Snooke said.
"ACCC's decision will allow competition into the grain freight task, which will lower logistics costs, increase grower profitability, provide a least cost pathway to port option for grain producers and improve the reputation of the grains business environment in WA."
"The decision will also allow increased competition on the rail freight task, which will assist in maintaining the amount of grain on rail."
"All of these benefits were thwarted through the continuation of the EDN, which stifles competition throughout the grain supply chain."
"Grain Express was introduced to help transition an industry moving into a new deregulated era," said Mr Snooke.
"Three years down the track, the WA grain industry has matured. Farmers and marketers who judge that Grain Express provides the best value service will continue to use it. Others will now have the freedom to choose alternatives."
"The ACCC has listened to the needs of the grain industry and has made a ruling which will allow for development of competition in the transport of grain to ensure an efficient and best value haulage system for the benefit of all."
News
2023-04-11

Important Industry Survey on Live Sheep Exports from WA Producers
read more >>

2022-07-17

PGA Podcast on Biosecurity threat posed by Foot & Mouth Disease
read more >>

2020-06-12

Tier 3 Railways Need to be Economically Viable
read more >>
CONTACT INFORMATION
POSTAL ADDRESS

PO Box 889
West Perth
Western Australia 6872

PHONE

(08) 9212 6900