Press Release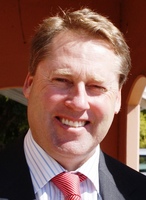 ACCC REJECTS CBH PORT SYSTEM
2009-08-06
WA's Pastoralists and Graziers' Association has welcomed the decision of the ACCC to disallow Cooperative Bulk Handling's Port Terminal Services Undertaking.
PGA Grains Chairman Rick Wilson said this Week's ACCC decision would force CBH to offer a more equitable and transparent system of handling WA grain at port.
"CBH will now need to offer a fairer more efficient solution which will allow greater transparency on accessibility for the industry to utilise the ports."
"That will mean accommodating the increased competition in the entire grain supply chain to ensure greater benefits to graingrowers," Mr Wilson said.
News
2020-06-12

Tier 3 Railways Need to be Economically Viable
read more >>

2020-06-03

Time for McGowan to Stand Up for Live Exports
read more >>

2020-05-28

PGA Urges Federal Govt to Provide Exemption
read more >>
CONTACT INFORMATION
STREET ADDRESS

Ground Floor, 28-42 Ventnor Ave
West Perth
Western Australia 6005

POSTAL ADDRESS

PO Box 889
West Perth
Western Australia 6872

PHONE

(08) 9212 6900

FAX

(08) 9485 0299