Press Release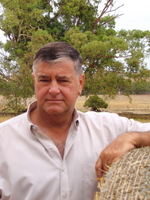 AA's "MISLEADING BELIEF' IS NOT NECESSARILY REALITY SAYS PGA
2012-02-29
The Pastoralists and Graziers Association (PGA) has labelled Animals Australia's latest footage of animal cruelty in Indonesian abattoirs as "misleading' and nothing more than a beat up on the Australian live export industry.
"At no time during the footage shown on ABC Lateline could Animals Australia clearly identify the cattle as Australian or that the abattoir in question was part of the new export compliance assurance scheme," PGA President Rob Gillam said today.
"The only comments made by Animals Australia were that they "believed" the cattle were Australian and they 'believed' that it occurred at one of the accredited abattoirs."
"Innuendo is not acceptable at any time, especially when you are dealing with the serious issue of animal welfare and people's livelihoods."
"The Australian Government, the live export industry and the RSPCA have initiated some of the biggest reforms in animal welfare, including the new export supply chain assurance scheme."
"Animals Australia paying investigators to sneak around Indonesian abattoirs is not the way to go," said Mr Gillam.
"Perhaps they should be engaging with the Australian livestock industry rather than trying to tear it down."
News
2023-04-11

Important Industry Survey on Live Sheep Exports from WA Producers
read more >>

2022-07-17

PGA Podcast on Biosecurity threat posed by Foot & Mouth Disease
read more >>

2020-06-12

Tier 3 Railways Need to be Economically Viable
read more >>
CONTACT INFORMATION
STREET ADDRESS

Ground Floor, 28-42 Ventnor Ave
West Perth
Western Australia 6005

POSTAL ADDRESS

PO Box 889
West Perth
Western Australia 6872

PHONE

(08) 9212 6900

FAX

(08) 9485 0299