Press Release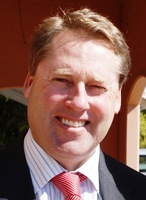 "LIVE AND LET LIVE" OR "FORCED TO CONFORM"
2011-01-14
Secure private property rights are the cornerstone of a free and prosperous society.
The Pastoralists and Graziers Association of WA is firmly committed to defending the rights of property owners to do with their property whatever they wish to do – to produce the biggest canola crop possible, to use it for high-value low volume products, or indeed to produce nothing at all except the enjoyment of the owner, if he so chooses.
One of the unwritten tenets in private property ownership is the concept of "live and let live." We all know that we will be impacted by our neighbours, in some way shape or form. Conversely, we impact on our own neighbours, even though we might work diligently to minimise that impact.
One way organic producers could demonstrate their commitment to this tenet is by accepting the 0.9% GM admixture standard that is accepted all over the world – including Europe! Organic producers would be able to produce and market their products; all their problems would be solved.
Freedom associated with private property rights will not exist if we tie each other up with absurd standards that involve zero tolerance.
Organic producers should be free to use their own property as they wish. But they should not be given power to veto their neighbours' choice of production practices.
News
2023-04-11

Important Industry Survey on Live Sheep Exports from WA Producers
read more >>

2022-07-17

PGA Podcast on Biosecurity threat posed by Foot & Mouth Disease
read more >>

2020-06-12

Tier 3 Railways Need to be Economically Viable
read more >>
CONTACT INFORMATION
POSTAL ADDRESS

PO Box 889
West Perth
Western Australia 6872

PHONE

(08) 9212 6900