Press Release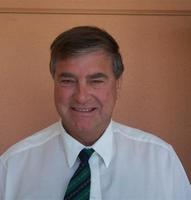 WILKIE'S BILL JUST ANOTHER CHEAP STUNT SAYS PGA
2011-10-31
The Pastoralists and Graziers Association (PGA) has described independent MP Andrew Wilkie's attempt to introduce changes to the live export trade as a cheap political stunt at the behest of Australia's hardworking livestock producers.
"Mr Wilkie's Bill calling for all exported livestock to be stunned before slaughter is nothing more than another futile attempt of political pandering to his Green Electorate," PGA President Rob Gillam said.
"Mr Wilkie and his small group of anti live export zealots are well aware that there is no hope of this Bill being passed because neither the Government nor the Opposition will support it."
"So one has to ask the question, why introduce it in the first place?"
"Mr Wilkie is only trying to score political points from the Greens voters in Tasmania and is not above destroying the livelihoods of thousands of hardworking livestock producers in Western Australia to maintain his own political future."
"The Government and the Opposition have given their support for the continuation of the live trade, as was seen with the recent defeat of two separate Bills – one introduced by the Greens Senator Rachel Siewert and Melbourne MP Adam Bandt and the other introduced by Mr Wilkie and Independent Senator Nick Xenephon."
"The Government also initiated the independent Farmer Review into livestock exports, which supports the continuation of this important and vital trade," he said.
"However these facts seem to be lost on those MP's who will use any issue to promote their own self worth."
"Mr Wilkie's Bill should be revealed for what it is – nothing more than a cheap political stunt."
News
2023-04-11

Important Industry Survey on Live Sheep Exports from WA Producers
read more >>

2022-07-17

PGA Podcast on Biosecurity threat posed by Foot & Mouth Disease
read more >>

2020-06-12

Tier 3 Railways Need to be Economically Viable
read more >>
CONTACT INFORMATION
POSTAL ADDRESS

PO Box 889
West Perth
Western Australia 6872

PHONE

(08) 9212 6900