Press Release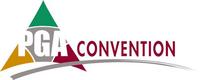 WIDE 'MIX' FOR PGA CONFERENCE
2010-02-17
The Pastoralists and Graziers' Association has continued its tradition of leading WA debate on rural issues with a wide mix of key speakers for the Annual PGA Convention at Frasers, King's Park on Friday, February 26.
PGA President Rob Gillam said the 2010 Convention would build on last year's provocative presentation by climate change author Ian Plimer with a range of climate change speakers headed by Professor Bob Carter of James Cook University, Queensland.
"Professor Carter has been applauded for his rational approach to the debate and for his calls for a science-based policy for Australia."
"Further comments during the afternoon session will be added by author and freelance science presenter Joanne Nova and controversial Federal Liberal member for WA, Dr Dennis Jensen who has agreed to stand in for Climate Change Minister Penny Wong to fuel the debate with further observations by our own Climate Change spokesman, Leon Bradley."
Mr Gillam said Federal Agriculture Minister Tony Burke, who had supported PGA policy on wheat deregulation, livestock exports and a range of other issues, would declare the conference open, and he would be followed by State Agriculture Minister, Terry Redman. Both Ministers, and WA Regional Development and Lands Minister Brendon Grylls would be quizzed by members on a wide range of issues.
Heytsbury CEO Paul Holmes a' Court will speak on current issues affecting the pastoral industry in Northern Australia and Steve Meerwald, Managing Director of Wellard Rural Exports will add a livestock export perspective.
Other speakers adding to the conference 'mix' are AWB Managing Director, Gordon Davis, Biosecurity specialist Johann van der Merwe, and Minter Ellision lawyer, Glen McLeod who has been working on a Private Property Rights Act for WA.
The Convention will be followed by the Annual PGA Dinner Dance at 7.00pm, featuring presentation of the Skywest/PGA Achievement Award.
News
2023-04-11

Important Industry Survey on Live Sheep Exports from WA Producers
read more >>

2022-07-17

PGA Podcast on Biosecurity threat posed by Foot & Mouth Disease
read more >>

2020-06-12

Tier 3 Railways Need to be Economically Viable
read more >>
CONTACT INFORMATION
POSTAL ADDRESS

PO Box 889
West Perth
Western Australia 6872

PHONE

(08) 9212 6900