Press Release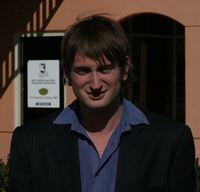 WE'RE PASTORALISTS NOT POLICE - PGA
2009-11-13
The Pastoralists and Graziers Association (PGA) has raised concerns over responsibility for investigations of animal welfare in the pastoral regions of WA after a recent comment from the RSPCA that it does not have the resources required to carry out lengthy investigations on million acre cattle stations.
"The RSPCA recently told the ABC that they had received several complaints about cattle unnecessarily dying on a station, but due to a lack of resources they cannot properly investigate the complaint," PGA Policy Director Alex Burbury said.
"The RSPCA is now asking pastoralists to provide tangible evidence of animal cruelty otherwise they will close the case."
"This raises concerns over who is responsible for investigating these claims in the pastoral areas of the State."
The new Department of Regional Development and Lands has also recently informed the PGA that neither the Pastoral Lands Board nor the Pastoral Lands Unit have legal powers to deal with animal welfare complaints.
Pastoralists who have evidence of animal welfare issues are now required to report directly to the RSPCA provided they supply their name, contact details and evidence.
"This type of requirement does not occur in other areas of the State. Such restrictions may lead to people in the pastoral areas refusing to lodge legitimate complaints of animal cruelty for fear of retribution by the offending parties."
"There appears to be one rule for the city and one rule for the bush."
"The enforcement of the Animal Welfare Act needs to be placed with one adequately resourced body, who will properly investigate all animal welfare claims regardless of their location."
News
2020-06-12

Tier 3 Railways Need to be Economically Viable
read more >>

2020-06-03

Time for McGowan to Stand Up for Live Exports
read more >>

2020-05-28

PGA Urges Federal Govt to Provide Exemption
read more >>
CONTACT INFORMATION
STREET ADDRESS

Ground Floor, 28-42 Ventnor Ave
West Perth
Western Australia 6005

POSTAL ADDRESS

PO Box 889
West Perth
Western Australia 6872

PHONE

(08) 9212 6900

FAX

(08) 9485 0299