Press Release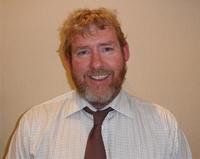 WATER LEGISLATION NEEDED BEFORE TRADING POLICY SAYS PGA
2011-10-03
The Pastoralists and Graziers' Association (PGA) has called for the State Government to finalise the Water Resource Management Bill and secure the existing rights of water entitlement holders before committing to water trading policy.
PGA NRM and Private Property Rights Committee Chairman Gary Peacock said that the Government's release for public comment of the 'first in, first served' policy of water was clearly a case of putting the cart before the horse.
"Until the Water Resources Management Bill is finalised, the Department of Water is creating policies under seven old and heavily amended Acts which due to their inconsistency and outdated provisions allow for limited scrutiny by Parliament and no accountability to landowners," Mr Peacock said.
"Water reform has been under review by the WA Government following the 1994 COAG agreement of national reforms on water supply and management."
"However even after WA signed off on the National Water Initiative in 2006, new State legislation to properly deal with water allocation and entitlement continues to be delayed."
"Any new legislation needs to ensure that existing rights held by rural landowners is transferred and provide for fair and just compensation if they are eroded," said Mr Peacock.
"The issue is not about how much a license is going to cost, but whether you will actually have the right to a license at all."
"The PGA is calling on the Liberal National Government to provide this certainty to rural land owners and bring WA's water legislation into the 21st century."
News
2023-04-11

Important Industry Survey on Live Sheep Exports from WA Producers
read more >>

2022-07-17

PGA Podcast on Biosecurity threat posed by Foot & Mouth Disease
read more >>

2020-06-12

Tier 3 Railways Need to be Economically Viable
read more >>
CONTACT INFORMATION
STREET ADDRESS

Ground Floor, 28-42 Ventnor Ave
West Perth
Western Australia 6005

POSTAL ADDRESS

PO Box 889
West Perth
Western Australia 6872

PHONE

(08) 9212 6900

FAX

(08) 9485 0299