Press Release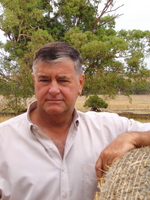 WA PASTORALISTS CALL ON NEW AG TO FIX NATIVE TITLE BLUNDER
2013-02-05
Western Australia's leading farm lobby group, the Pastoralists and Graziers Association (PGA) is calling for new Commonwealth Attorney General Mark Dreyfus to immediately reinstate full funding for pastoral respondents in Native Title deliberations.
PGA President Rob Gillam said the arbitrary decision by former Attorney General Nicola Roxon to remove funding for the Native Title Respondent Funding Scheme was denying pastoralists fair and adequate representation - and must be corrected.
"Pastoralist respondents in Western Australia deserve the same right as claimants to have fair and competent representation in Native Title deliberations, as is the intent of Section 213A of the Native title Act which allows respondents access to funding from the Attorney General's Department," he said.
"Last year's decision by Ms Roxon to remove funding for the scheme was made with limited consultation with the WA pastoral industry and no consideration for the financial impact that native title legal costs would have on what are at most marginal family businesses."
"And contrary to the former Attorney General's rhetoric, having pastoralist respondents involved in deliberations has not delayed or hampered Native Title outcomes, but has actually expedited matters and facilitated understanding and coexistence between pastoralists and traditional owners."
"The PGA is calling on new Attorney General Mark Dreyfus to correct this miscarriage of justice and ensure that this piece of Government legislation protects the interests of all Australians, not a few."
News
2023-04-11

Important Industry Survey on Live Sheep Exports from WA Producers
read more >>

2022-07-17

PGA Podcast on Biosecurity threat posed by Foot & Mouth Disease
read more >>

2020-06-12

Tier 3 Railways Need to be Economically Viable
read more >>
CONTACT INFORMATION
STREET ADDRESS

Ground Floor, 28-42 Ventnor Ave
West Perth
Western Australia 6005

POSTAL ADDRESS

PO Box 889
West Perth
Western Australia 6872

PHONE

(08) 9212 6900

FAX

(08) 9485 0299