Press Release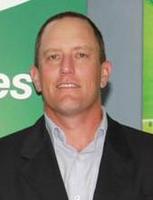 WA LIBERALS TOLD STOP SUPPORTING NATIONALS PLAN TO TAX WA GROWERS
2012-09-17
Western Australian grain growers have told Federal Liberal MPs that they will not accept any amendments to the Government's legislation to fully deregulate the wheat export market, saying that supporting the Eastern States National's plans to retain and expand the role of Wheat Exports Australia will only lead to the continuation of a discriminatory wheat tax on the WA grains industry.
"The Governments decision to proceed with the Productivity Commission's recommendation to wind down Wheat Exports Australia will remove one of the biggest imposts on farming - the .22c/tonne Wheat Export Charge," PGA Western Grain Growers Chairman John Snooke said today.
"No other regional export - from livestock, to wool, to iron ore, to other grains has a separate export tax – only wheat."
"Yet the Eastern States Nationals are wanting to not only retain the Wheat Export Charge but also want to increase the scope and role of WEA, which will lead to a trebling of this industry tax which is already disproportionately funded by the WA grains industry."
"This is nothing more than a discriminatory tax on one of the most important regional export industries in Western Australia, and like the mining and carbon tax should be strongly opposed by all WA Federal Liberal MP's as it is not in the best interest of the State and its farmers."
"Whilst our Federal Liberal MP's, both in the city and in the regions, are quick to support the interests of the mining industry, they continue to ignore the WA grains industry and their wheat growing constituents."
"This includes Liberal MP's Barry Haase who represents one of the largest export wheat growing areas in Australia and refuses to step in and lead his Liberal Party colleagues to complete the reforms he supported in 2008," Mr Snooke said.
"One has to wonder whether Mr Haase's priorities lie with representing the economic interests of his Western Australian constituents, or pandering to the protectionist policies of the National Party."
"How many more chances should Mr Haase be given to betray his electorate before the cock crows?"
News
2023-04-11

Important Industry Survey on Live Sheep Exports from WA Producers
read more >>

2022-07-17

PGA Podcast on Biosecurity threat posed by Foot & Mouth Disease
read more >>

2020-06-12

Tier 3 Railways Need to be Economically Viable
read more >>
CONTACT INFORMATION
POSTAL ADDRESS

PO Box 889
West Perth
Western Australia 6872

PHONE

(08) 9212 6900