Press Release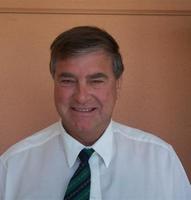 WA Cattle Industry Held Hostage by Eastern Independents
2011-06-21
The President of the Pastoralists and Graziers' Association has called on Federal Independent MP's to stop playing politics and call for the immediate resumption of live cattle exports to Indonesia.
"The Western Australian cattle industry is being held hostage by key Independent MP's in Canberra who are more concerned about political survival than the livelihoods of thousands of Western Australian families," PGA President Rob Gillam said today.
"Yesterday saw the introduction of two separate Bills to cease the live export trade by Andrew Wilkie and Adam Brandt, and the refusal by Tony Windsor and Rob Oakshott to support a motion to immediately recommence live cattle exports to Indonesia where Australian standards can be met."
"Whether it is immediately banning live exports, phasing it out over three years, or refusing to allow shipments to resume to acceptable facilities, these Eastern Independents are destroying the future of the Western Australian livestock industry."
"Any ban on live exports will not only cripple the WA livestock industry, it will destroy the livelihood of WA pastoralists and Northern cattle producers, including over 700 Aboriginal stockmen who are dependent upon livestock exports to countries like Indonesia."
"Unlike the Eastern states, in Western Australia processing is not an option as the majority of our cattle are located over 3000 kilometres from the nearest beef export abattoir, and there is no market for boxed frozen Bos Indicus cattle."
"This is completely different from the Eastern States where there are a large number of foreign owned processing facilities, and a fair amount of cattle suitable to traditional export and domestic markets.
"The WA livestock export industry is striving to meet the challenge by the Government to come up with a plan that will ensure recommencement of live cattle exports to Indonesia where Australian standards can be met and to immediately introduce measures such as stunning and traceability that will enable other Indonesian cattle yards to comply with humane standards."
"However these actions continue to be thwarted by those Independents who are once again holding the nation in limbo while they seek to secure their own political futures, at the behest of destroying the livelihoods of thousands of West Australian families."
Contacts:
Rob Gillam 0427 275 026
Media - Sheldon Mumby 08 9479 4599 Mb: 0427 125 478
News
2023-04-11

Important Industry Survey on Live Sheep Exports from WA Producers
read more >>

2022-07-17

PGA Podcast on Biosecurity threat posed by Foot & Mouth Disease
read more >>

2020-06-12

Tier 3 Railways Need to be Economically Viable
read more >>
CONTACT INFORMATION
STREET ADDRESS

Ground Floor, 28-42 Ventnor Ave
West Perth
Western Australia 6005

POSTAL ADDRESS

PO Box 889
West Perth
Western Australia 6872

PHONE

(08) 9212 6900

FAX

(08) 9485 0299