Press Release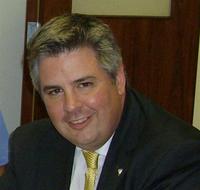 TOMATO POLL CANNED
2009-05-13
The State Government has been urged by WA's leading farm lobby group to close a loophole in the Agricultural Produce Commission Act that allows a minority of producers to impose compulsory levies on their fellow producers.
Pastoralists and Graziers' Association spokesman Sheldon Mumby said a recent poll of WA tomato growers had seen less than half of the growers in the industry voting to impose a compulsory levy.
"This is despite previous undertakings by a former Agriculture Minister to State Parliament that such polls would have to achieve a 75% response rate from growers and that 70% of these growers would have to vote in favour of a levy."
Mr Mumby said just over 100 or 44% of nearly 250 tomato growers in WA who were eligible to vote in last week's poll actually voted, with about 80% of these growers supporting a levy.
"The poll was also based on one vote per grower, so a producer of 20,000 cases of tomatoes who may have opposed the levy, will now pay a levy on each of those cases while the grower with only 100 cases, who supported the levy will pay much less."
"In this case the APC which is already preparing to endorse the new levy, will get 15% of the proceeds and Vegetables WA as promoter of the levy, will keep the lion's share."
"Yet none of these recipients have shown just cause for a compulsory levy to be imposed in the first place."
"This is a highly flawed principle that no Government should tolerate in this day and age," Mr Mumby said.
"PGA will be pushing to close the poll loophole before other agricultural industries are targeted."
News
2023-04-11

Important Industry Survey on Live Sheep Exports from WA Producers
read more >>

2022-07-17

PGA Podcast on Biosecurity threat posed by Foot & Mouth Disease
read more >>

2020-06-12

Tier 3 Railways Need to be Economically Viable
read more >>
CONTACT INFORMATION
POSTAL ADDRESS

PO Box 889
West Perth
Western Australia 6872

PHONE

(08) 9212 6900