Press Release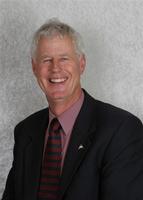 TIME TO ACT ON PASTORAL LEASE REFORM SAYS PGA
2015-07-10
Western Australia's leading agricultural lobby group, the Pastoralists & Graziers Association (PGA) has welcomed the completion of the 2015 pastoral lease renewal program and says it is now time for the State Government to focus on pastoral lands reform, including providing greater security of tenure and diversification.
"The successful completion of the 2015 pastoral lease renewals, with all but two of the 437 eligible stations having their leases renewed is a tremendous achievement by the Government and one that would not of occurred if it was not for the hard work of the PGA; especially its lease renewal team which was instrumental in negotiating and ensuring a fair and transparent renewal process for all eligible lease holders," PGA President Tony Seabrook said.
"With the renewal process now out of the way, it is time for the State Government to address the provision of more simpler and more secure land tenure arrangements that will improve investment in, and productivity and profitability of, the WA pastoral industry."
The provision of secure land tenure arrangements, more robust diversification activities and reforms to native title need to be seen as a priority by the Government, in order to ensure the continuation of this vital industry," Mr Seabrook said.
As was the case with the pastoral lease renewals, the PGA looks forward to once again taking the lead on this issue and working with the Premier, Minister Redman and other stakeholders to progress these key reforms."
News
2023-04-11

Important Industry Survey on Live Sheep Exports from WA Producers
read more >>

2022-07-17

PGA Podcast on Biosecurity threat posed by Foot & Mouth Disease
read more >>

2020-06-12

Tier 3 Railways Need to be Economically Viable
read more >>
CONTACT INFORMATION
POSTAL ADDRESS

PO Box 889
West Perth
Western Australia 6872

PHONE

(08) 9212 6900