Press Release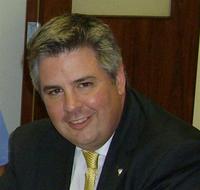 SUSPEND TOMATO POLL - PGA
2009-04-28
The Pastoralists and Graziers' Association has called on Agriculture Minister Terry Redman to suspend a May 7 poll of WA tomato growers pending a formal inquiry into the poll.
Tomato growers between Carnarvon and Augusta have expressed concern that the poll to be conducted by the Agricultural Produce Commission, is a blatant move by the WA Vegetable Growers Association (Vegetables WA) to expand its compulsory levy funding base.
PGA spokesman Sheldon Mumby said it appeared the poll had been requested by Vegetables WA - not by tomato growers.
"The regulations governing these polls are heavily biased in favour of imposing new compulsory levies and experience with other sectors of the vegetable and potato industries has been that small introductory levies quickly become large ones – with Vegetables WA as the main beneficiary."
"We believe the Minister has a responsibility to suspend this poll and to look into the serious anomalies of the APC polling system and also into the way these levies are being used."
He said the PGA had successfully challenged similar compulsory levy proposals by the APC for broadacre farming.
"We believe the Minister should be concerned about this latest poll to levy tomato growers, because once more, the main beneficiaries appear to be Vegetables WA."
News
2023-04-11

Important Industry Survey on Live Sheep Exports from WA Producers
read more >>

2022-07-17

PGA Podcast on Biosecurity threat posed by Foot & Mouth Disease
read more >>

2020-06-12

Tier 3 Railways Need to be Economically Viable
read more >>
CONTACT INFORMATION
POSTAL ADDRESS

PO Box 889
West Perth
Western Australia 6872

PHONE

(08) 9212 6900