Press Release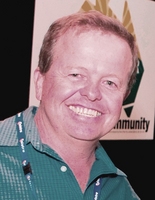 STOP THE RESEARCH AND PASS THE AMMUNITION SAYS PGA
2011-08-01
Calls for additional funding by Federal and State Governments into researching wild dog numbers should be scratched for a direct action policy, including funding for more professional doggers, baiting programs and the implementation of a national bounty program according to the Pastoralists and Graziers' Association (PGA).
PGA Wild Dog spokesman, Will Scott said that wild dogs have now reached plague proportions in Western Australia and that money needed to be directed out of research programs and into funding culling and eradication programs.
"What we need are more doggers and financial assistance to implement baiting programs, not further research into numbers and species," Mr Scott said.
"The research has been done to death and the only thing that will save the pastoral industry is a direct action policy on wild dogs, including a bounty system."
"Lost production due to wild dog attacks in the Southern Rangelands alone is over $25million per year, from an estimated 28,000 wild dogs," said Mr Scott.
"This is set to increase, especially in those areas where there are a large amount of DEC controlled properties where minimal, or zero baiting is occurring."
"The eastern fringes of the Agricultural Region are already starting to report sightings and attacks by wild dogs on their stock and farmers in Esperance are now looking at levying themselves to deal with this threat to their livelihoods."
"It is time for direct action on Wild Dog control, not another research study."
News
2023-04-11

Important Industry Survey on Live Sheep Exports from WA Producers
read more >>

2022-07-17

PGA Podcast on Biosecurity threat posed by Foot & Mouth Disease
read more >>

2020-06-12

Tier 3 Railways Need to be Economically Viable
read more >>
CONTACT INFORMATION
POSTAL ADDRESS

PO Box 889
West Perth
Western Australia 6872

PHONE

(08) 9212 6900