Press Release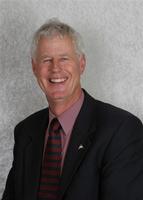 STATE'S FARMERS TO MEET WITH PREMIER
2015-02-16
Western Australia's leading agricultural lobby group, the Pastoralists and Graziers Association (PGA) will be meeting with WA State Premier Colin Barnett this Friday.
"We look forward to having an open and frank discussion with the Premier about the major issues facing primary producers in Western Australia,' PGA President Tony Seabrook said.
"If Western Australian agriculture is truly going to capitalise on the food boom then the Government is going to have to redirect its policies towards securing investment for modern port infrastructure which will increase capacity, including moving live exports out of Fremantle into a dedicated port in the outer harbour."
"Pastoral lease reform is vital to securing strong vibrant investment in the rangelands and there needs to be an open discussion about the future of our remote Aboriginal living communities, which will play a key point in the development of the North."
"Red Tape, compliance costs and wealth taxes like Stamp Duty and Payroll Tax are strangling primary industry and these high costs of production are hindering our farmers' and pastoralists' ability to compete at a profitable level internationally," he said.
News
2020-06-12

Tier 3 Railways Need to be Economically Viable
read more >>

2020-06-03

Time for McGowan to Stand Up for Live Exports
read more >>

2020-05-28

PGA Urges Federal Govt to Provide Exemption
read more >>
CONTACT INFORMATION
STREET ADDRESS

Ground Floor, 28-42 Ventnor Ave
West Perth
Western Australia 6005

POSTAL ADDRESS

PO Box 889
West Perth
Western Australia 6872

PHONE

(08) 9212 6900

FAX

(08) 9485 0299