Press Release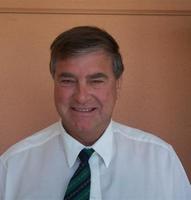 RAIN PROVIDE WELCOME RELIEF FOR SOME PASTORALISTS
2010-12-23
The Pastoralists and Graziers' Association (PGA) President Mr Rob Gillam said today that pastoralists in the North-West Cape, Gascoyne, Murchison, Yalgoo, Cue and Mt Magnet areas have all reported between 50 to 110mm of rain fall as a result of the monsoonal low pressure weather system that caused devastating floods along the Gascoyne River.
Pastoralist Will Scott of Wynyangoo Station north-east of Mt Magnet said these rains had been the best ever in the pre-Christmas period.
Ashley Dowden of Challa Station said he was cut off for about four days, but it was worth it just to watch the rain falling.
Pastoralists uniformly described the rain as soft, gentle falls, unlike the heavy falls of between 300 to 400mm that caused the Gascoyne River and its many tributaries to burst their banks and cause extensive damage to Mooloo Downs, Bidgemia, Brickhouse and Jimba Jimba stations.
Other Gascoyne stations experienced flooding and inundation, including Boolathana, which was effectively flooded twice, once by local rainfall and then again when the Gascoyne River burst its banks.
Mr Gillam said, "Although flooding rains have caused great damage to fences, yards, water tanks, pumps and windmills, in other areas it had added much welcome moisture to the ground without causing erosion."
However, some stations to the west of the shire of Meekatharra report that although rain fell, they are still well short of the yearly average.
Mr Gillam said, "It's pleasing to hear that some good had come out of the rain event that has caused serious losses in the Gascoyne area".
News
2023-04-11

Important Industry Survey on Live Sheep Exports from WA Producers
read more >>

2022-07-17

PGA Podcast on Biosecurity threat posed by Foot & Mouth Disease
read more >>

2020-06-12

Tier 3 Railways Need to be Economically Viable
read more >>
CONTACT INFORMATION
POSTAL ADDRESS

PO Box 889
West Perth
Western Australia 6872

PHONE

(08) 9212 6900