Press Release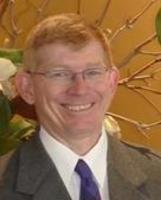 PGA WELCOMES FESA EQUIPMENT ADDITION FOR GASCOYNE MURCHISON
2011-08-22
The Pastoralists and Graziers' Association has welcomed the acquisition by FESA of ten bushfire-fighting appliances for the Gascoyne/Murchison pastoral areas.
PGA Pastoral Executive Officer Ian Randles said the extra appliances would provide significant assistance to pastoralists who are facing unprecedented fuel loads this fire season.
"This fire season pastoralists will be facing above average conditions due to excessive grass build up following heavy rains earlier this year'' said Mr Randles.
"These ten FESA bushfire fighting appliances will provide major support for pastoralists and local volunteer fire brigades who continue to be the first line of defence against the devastating impact of bushfires."
"We encourage all pastoralists to remain vigilant this upcoming fire season."
News
2023-04-11

Important Industry Survey on Live Sheep Exports from WA Producers
read more >>

2022-07-17

PGA Podcast on Biosecurity threat posed by Foot & Mouth Disease
read more >>

2020-06-12

Tier 3 Railways Need to be Economically Viable
read more >>
CONTACT INFORMATION
POSTAL ADDRESS

PO Box 889
West Perth
Western Australia 6872

PHONE

(08) 9212 6900