Press Release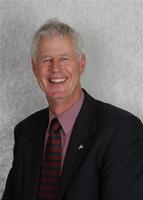 PGA WELCOMES CHINA FREE TRADE DEAL
2014-11-18
Western Australia's leading agricultural lobby group, the Pastoralists and Graziers Association (PGA) has welcomed the China-Australia Free Trade Agreement (FTA), saying the move to eliminate trade tariffs with one of WA's largest exports markets was good news for primary producers.
"China is one of WA's most lucrative export markets and this agreement will help to ensure farmers and pastoralists will further benefit from the rapid growth of China's new middle class and their increasing demand for grain, beef, wool and sheep meat," PGA President Tony Seabrook said.
"Any reduction on tariffs on beef, sheep meat, wool and grain exports will go a long way to increasing the profitability and sustainability of the West Australian agricultural industry," he said.
"This agreement will provide many agribusinesses with the opportunity to expand their business dealing with China and develop long term, mutually beneficial relationships with our largest trading partner."
"In addition the FTA will provide us with a much needed competitive boost, especially against our competitors in New Zealand and India."
News
2023-04-11

Important Industry Survey on Live Sheep Exports from WA Producers
read more >>

2022-07-17

PGA Podcast on Biosecurity threat posed by Foot & Mouth Disease
read more >>

2020-06-12

Tier 3 Railways Need to be Economically Viable
read more >>
CONTACT INFORMATION
POSTAL ADDRESS

PO Box 889
West Perth
Western Australia 6872

PHONE

(08) 9212 6900