Press Release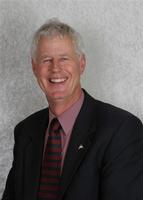 PGA WELCOMES CARBON TAX REPEAL
2014-07-17
Western Australia's leading agricultural lobby group, the Pastoralists and Graziers' Association (PGA), has welcomed today's passing in the Australian Parliament of legislation to repeal the Carbon Tax.
PGA President Tony Seabrook said that the repeal of the Carbon Tax would remove unnecessary and crippling imposts on primary producers and boost Australia's international competiveness.
"The removal of this tax is a tremendous win for primary producers in Western Australia who saw dramatic increases in their cost of production in an attempt to establish a carbon pricing scheme that has been rejected by most developed nations, including our biggest trade competitors," Mr Seabrook said.
"The PGA was the first and for many years the only farming organisation to openly oppose the introduction of an Emissions Trading Scheme as it was not in the best interests of farmers and their industry and we applaud the Coalition on fulfilling their promise to remove this deceptive tax."
"We remain however, somewhat dismayed that once again the Australian Senate is being held hostage by a cabal of independent Senators who are only interested in promoting their own political agenda, rather than listening to the concerns of their electorate."
News
2023-04-11

Important Industry Survey on Live Sheep Exports from WA Producers
read more >>

2022-07-17

PGA Podcast on Biosecurity threat posed by Foot & Mouth Disease
read more >>

2020-06-12

Tier 3 Railways Need to be Economically Viable
read more >>
CONTACT INFORMATION
POSTAL ADDRESS

PO Box 889
West Perth
Western Australia 6872

PHONE

(08) 9212 6900