Press Release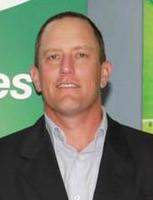 PGA WELCOMES BAXTER WIN IN GM INJUNCTION
2013-06-19
Western Australia's leading farm organisation, the Pastoralists and Graziers Association (PGA), notes the recent decision by the Supreme Court to refuse to grant an injunction preventing Kojonup farmer Mike Baxter from planting GM canola.
PGA Western Grain Growers Chairman John Snooke in quoting Churchill said, "This is not the end. It is not even the beginning of the end. But it is, perhaps, the end of the beginning."
Despite GM canola being an entirely lawful activity under the GM Crops Free Areas Act 2003, Steve Marsh continues to drag Mr Baxter through the courts.
"Even though Mr Baxter has been awarded costs by the court, no compensation will be sufficient to defray the anxiety and stress that has occurred over a long period of time because of the simple act of growing a safe, legal and approved crop," he said.
"Steve Marsh's problems have been the result of the overly tight standards of the organic accrediting body, the National Association for Sustainable Agriculture Australia. Their zero tolerance standards are impossible to comply with in the real world and have resulted in the de-certification of his organic status."
"In a classic case of ordinary people doing extraordinary things Mike Baxter and his family are defending the rights of farmers to do as they see fit on their farm."
The PGA says the science is now in on GM and the increasing numbers of West Australian farmers who have integrated GM technology into their farming systems, prove it.
News
2023-04-11

Important Industry Survey on Live Sheep Exports from WA Producers
read more >>

2022-07-17

PGA Podcast on Biosecurity threat posed by Foot & Mouth Disease
read more >>

2020-06-12

Tier 3 Railways Need to be Economically Viable
read more >>
CONTACT INFORMATION
STREET ADDRESS

Ground Floor, 28-42 Ventnor Ave
West Perth
Western Australia 6005

POSTAL ADDRESS

PO Box 889
West Perth
Western Australia 6872

PHONE

(08) 9212 6900

FAX

(08) 9485 0299