Press Release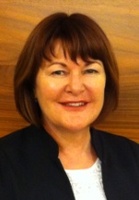 PGA TAKES FIRST STEP IN STATE-WIDE WILD DOG CONTROL
2014-10-17
Western Australia's leading agriculture lobby group, the Pastoralists and Graziers Association of WA (PGA) took the first step in developing a state-wide approach in dealing with wild dog dontrol yesterday, organising the first ever meeting with wild dog action groups from the agricultural and pastoral areas, and experts from AWI, DAFWA and the Department of Parks and Wildlife.
PGA Vice President and Pastoral Committee Chair Ellen Rowe said a coordinated, state-wide approach to wild dog control was necessary in order to ensure the viability of the West Australian livestock industry.
"Wild dog control is no longer the problem of the pastoral industry - nor is confined to sheep - with goats, cattle and horses being attacked throughout the State," Ms Rowe said.
"For years the pastoral Rangeland Bio-Security Groups and the agricultural Declared Species Groups have been the first line of defence in controlling wild dogs and yesterday's meeting was the first time these organisations have been in the same room and had the opportunity to discuss what measures are needed to control wild dog attacks throughout the State," she said.
"What was clearly agreed by all parties is the need for the funding of coordinated and targeted on ground measures, including doggers, aerial baiting and the continuation of current fencing programs that will assist groups in reducing wild dog numbers."
"With the possibility that Royalties for Regions funding for doggers and cell fences may start to dry up, it is essential that we begin to establish a coordinated and targeted state-wide plan in order to satisfy Government of the value of continuing to fund these programs," Ms Rowe said.
"By organising this meeting the PGA has taken the first step in developing a state-wide wild dog plan and I would like to acknowledge the chairs of the RBGs and the DSGs, as well as other industry stakeholders who attended this event and are working towards establishing a state-wide program to take action on this plague."
News
2023-04-11

Important Industry Survey on Live Sheep Exports from WA Producers
read more >>

2022-07-17

PGA Podcast on Biosecurity threat posed by Foot & Mouth Disease
read more >>

2020-06-12

Tier 3 Railways Need to be Economically Viable
read more >>
CONTACT INFORMATION
POSTAL ADDRESS

PO Box 889
West Perth
Western Australia 6872

PHONE

(08) 9212 6900