Press Release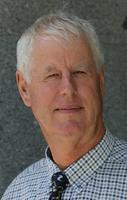 PGA Slams Sussan Ley's short-sighted Bill
2018-05-21
"The introduction of a Bill to phase out the live export of sheep introduced this week into Parliament by Sussan Ley is short-sighted and would destroy the Western Australian sheep industry" said PGA President Tony Seabrook.
"Minister for Agriculture David Littleproud has a responsible plan that we should all embrace which will enable the continuation of the trade. I urge producers to get on board to ensure the fight to protect this industry continues."
"We cannot afford to have our futures destroyed by Eastern States politicians."
"Remember 1.7 million sheep worth $250 million are exported live from WA each year and shutting down this trade will see a collapse in sheep values and would decimate producers in WA. "
"I encourage everyone - producers, politicians and the general public - to embrace these recommendations and WORK WITH US not against us to FIX IT not ban it." said Mr Seabrook.
News
2023-04-11

Important Industry Survey on Live Sheep Exports from WA Producers
read more >>

2022-07-17

PGA Podcast on Biosecurity threat posed by Foot & Mouth Disease
read more >>

2020-06-12

Tier 3 Railways Need to be Economically Viable
read more >>
CONTACT INFORMATION
POSTAL ADDRESS

PO Box 889
West Perth
Western Australia 6872

PHONE

(08) 9212 6900