Press Release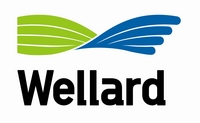 PGA SUPPORTS THE LIVE EXPORT INDUSTRY
2010-03-24
PGA would like to express our unqualified support for Wellard Rural Exports in the wake of problems with their most recent shipment of cattle to Egypt. Vitally, live export underpins cattle and sheep prices in Western Australia. Wellard is an agricultural industry leader with passion, commitment and courage to innovate. They have been actively involved with raising the bar of animal welfare right across the industry and we applaud their efforts to continually improve.
Pastoralists and graziers know that regardless of excellent procedures being in place and in spite of attention to detail and commitment to safety and welfare issues, sometimes problems arise. When that happens, we investigate, work hard to change the things under our control, and most importantly, continue to produce. The last thing producers need when a problem arises is someone taking advantage of that problem to promote their own patch.
We thank Wellard for their commitment to our industry; we support them in getting to the bottom of any real problems and look forward to participating in a vibrant and healthy live export industry well into the future.
News
2023-04-11

Important Industry Survey on Live Sheep Exports from WA Producers
read more >>

2022-07-17

PGA Podcast on Biosecurity threat posed by Foot & Mouth Disease
read more >>

2020-06-12

Tier 3 Railways Need to be Economically Viable
read more >>
CONTACT INFORMATION
POSTAL ADDRESS

PO Box 889
West Perth
Western Australia 6872

PHONE

(08) 9212 6900