Press Release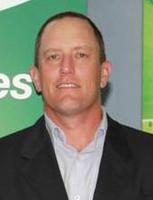 PGA SUPPORTS LUDWIG DECISION TO WIND UP WEA
2012-04-13
The Pastoralists and Graziers Association (PGA) says Federal Agriculture Minister Joe Ludwig's decision to proceed with the wind up of Wheat Exports Australia (WEA) will only benefit the Australian wheat industry.
PGA Western Graingrowers Chairman John Snooke said that the WEA was only a transitional measure to ensure the accreditation of grain exporters following the deregulation of the Wheat Export Market.
"WEA was only established to ensure a smooth transition from a regulated market, following the removal of the single desk in 2008," Mr Snooke said.
"It never had, as Minister Ludwig correctly stated 'assured the quality of wheat exports'."
"It was always understood that WEA would be wound up and that responsibility over issues like wheat quality would be the same as in other exports – based on the contractual obligation between buyer and seller."
"There is no reason why wheat should be singled out from other export commodities and should continue to be regulated and controlled by Government bureaucracy.
"The industry is better served under a free market and competition."
"Since deregulation, competing exporters continue to find new customers who, for varying reasons, did not or could not purchase Australian wheat under the single desk system."
"Even by the WEA's own admission there has been a previously unmet demand for Australian wheat from a number of end users over the past three years."
'As Minister Ludwig has correctly stated, 'the quality of the export product [is] the responsibility of industry and exporters'."
"The PGA fully supports the Minister's decision and completely agrees with his statements."
News
2023-04-11

Important Industry Survey on Live Sheep Exports from WA Producers
read more >>

2022-07-17

PGA Podcast on Biosecurity threat posed by Foot & Mouth Disease
read more >>

2020-06-12

Tier 3 Railways Need to be Economically Viable
read more >>
CONTACT INFORMATION
POSTAL ADDRESS

PO Box 889
West Perth
Western Australia 6872

PHONE

(08) 9212 6900