Press Release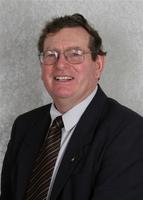 PGA SLAMS GILLARD CARBON TAX SCAM
2011-07-11
Pastoralists and Graziers Association (PGA) Climate Change spokesperson Leon Bradley has slammed the Gillard Government's Sunday release of their Carbon Tax policy, calling it 'incoherent' and labelling it as 'destructive not only to agriculture but to the livelihoods of ordinary Australians.'
"On the one hand, the Government seems to be embarking on a campaign of the serial destruction of Australian industry, beginning with the power generation and mining sectors," Mr Bradley said.
"On the other hand they profess great concern for the increase of costs which will be forced on the living standards of ordinary Australians.
"They then turn a blind eye to the indisputable fact that their policies will result in no net reduction of global emissions or alter the climate in any way."
"The question is, "Why then do it?"
"The only ones who can truly answer this question is the Prime Minister and her band of independents who are prepared to sacrifice the livelihoods of thousands of families in Regional Australia for political longevity through pandering to the Greens."
The PGA has written an open letter titled Tax, Tax, Tax,…Spend, Spend, Spend…Elect, Elect, Elect. A copy of this letter is attached to this Media Release.
News
2023-04-11

Important Industry Survey on Live Sheep Exports from WA Producers
read more >>

2022-07-17

PGA Podcast on Biosecurity threat posed by Foot & Mouth Disease
read more >>

2020-06-12

Tier 3 Railways Need to be Economically Viable
read more >>
CONTACT INFORMATION
POSTAL ADDRESS

PO Box 889
West Perth
Western Australia 6872

PHONE

(08) 9212 6900