Press Release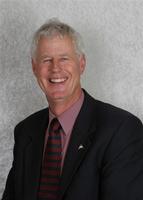 PGA SAYS AMENDMENT BILL NOT RANGELANDS REFORM
2016-06-23
The Western Australian pastoral industry's lead organisation, the Pastoralists and Graziers Association (PGA) has labelled Land's Minister Terry Redman's latest proposed changes to the draft Land Administration Amendment Bill 2016, which includes the introduction of an Industry Review Panel and Industry Advocate as the most dysfunctional legislative proposal since Julia Gillard's implementation of the Mining Resource Rent Tax.
"That the WA Minister for Lands would consider that the creation of another toothless bureaucratic panel of three pastoralists providing independent advice on land condition issues affecting pastoral lease holders – advice that the Minister of the day only has to consider, not act on - would somehow appease the pastoral industry's legitimate concerns about his proposed reforms beggars belief," PGA President Tony Seabrook said.
"What has become very clear through the Minister's decision to proceed with his proposed reforms with or without the support of the PGA and the majority of pastoral industry is that the Minister is only interested in playing politics, appeasing environmentalists and those opposed to the industry rather than unlocking the potential of the rangelands."
"Time and time again we continue to hear from the Minister that the pastoral estate only covers a minor part of the rangelands – 35%. However, as the Minister fully knows, this 35 per cent makes up 94 per cent of all the economic activity of the rangelands."
"All we want, as an industry, is the opportunity to unlock that next 5 percent," he said.
"This is why, for over 30 years, the members of the PGA have continually fought through successive governments for the introduction of reform legislation that would unlock, not limit the potential of the rangelands."
"We want sensible reforms that will encourage investment into the industry."
"Minister Redman's reforms offer limited benefit, nor does it create any greater security for existing pastoral lease holders; in fact it penalises one of WA's great industries by increasing regulatory compliance, placing new and onerous obligations on lease renewals, and most of all increasing the costs of running a lease."
"This is no different than what Julia Gillard did with her dysfunctional Mining Super Tax – stop an industry to appease the inner city greens and the conservation groups."
"As a State, we cannot afford to let this type of destructive legislation impact our industry."
News
2023-04-11

Important Industry Survey on Live Sheep Exports from WA Producers
read more >>

2022-07-17

PGA Podcast on Biosecurity threat posed by Foot & Mouth Disease
read more >>

2020-06-12

Tier 3 Railways Need to be Economically Viable
read more >>
CONTACT INFORMATION
POSTAL ADDRESS

PO Box 889
West Perth
Western Australia 6872

PHONE

(08) 9212 6900