Press Release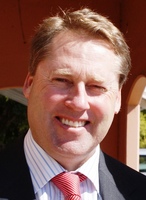 PGA RESPONDS TO PPC INQUIRY INTO WHEAT MARKETING ARRANGEMENTS
2010-11-01
The final report released last week by the Productivity Commission on their inquiry into Wheat Export Marketing Arrangements was thorough and demonstrated a balance between necessary short-term transitional measures and long-term market considerations.
PGA Western Graingrowers chairman, Rick Wilson, specifically highlighted the port access arrangements portion of the report.
Productivity Commission: "Access to ports is the most critical issue in ensuring the success of deregulation."
As firm proponents of deregulation in wheat marketing, we were wary of the dangers of "regional monopolies" impeding competitive development of alternative marketing arrangements. We have certainly experienced that in CBH's operation of Grain Express and are pleased that ACCC is reviewing approval of that notification under the Trade Practices Act, a move that is endorsed by the Commission in this report.
Importantly, the Productivity Commission has decided that the port access tests are to remain in place until 1 October 2014, to be administered solely by ACCC after 1 October 2011, under new powers to be conferred upon ACCC.
Other findings by the Commission applauded by PGA include:
"The level and allocation of investment in road and rail infrastructure by governments should be based on rigorous cost-benefit analysis, with a focus on developing economically and socially efficient logistics chains."
And
"The provision of most other 'industry good' functions is best left to the industry."
Transitioning from total Government control of wheat marketing to a deregulated market, necessary and inevitable though it was, was never going to be easy. WA farmers have already seen significant benefits through a much improved basis. The WEA has served a useful purpose and its proposed sunset next year indicates that deregulation has progressed relatively smoothly.
News
2023-04-11

Important Industry Survey on Live Sheep Exports from WA Producers
read more >>

2022-07-17

PGA Podcast on Biosecurity threat posed by Foot & Mouth Disease
read more >>

2020-06-12

Tier 3 Railways Need to be Economically Viable
read more >>
CONTACT INFORMATION
POSTAL ADDRESS

PO Box 889
West Perth
Western Australia 6872

PHONE

(08) 9212 6900