Press Release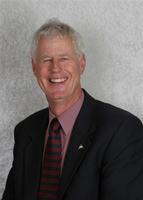 PGA REMINDS PASTORALISTS TO REVIEW LEASE RENEWAL OPTIONS
2015-01-29
Western Australia's leading agricultural lobby group, the Pastoralists and Graziers Association (PGA) is reminding its pastoral members to ensure that they carefully consider and seek professional advice before signing and returning their lease renewal option.
"We strongly encourage pastoral lease holders to obtain their own independent advice before committing to either of the lease renewal options," PGA President Tony Seabrook said.
"It is important that pastoralists understand the differences between each of the two lease renewal options and how each will affect their ability to secure finance, as well as any Native Title implications."
"It is also important that pastoralists ensure any compliance issues, such as rent arrears, outstanding vermin rates or any Pastoral Lands Board (PLB) directives are dealt with before signing their lease renewal option," Mr Seabrook said.
"Should you have any queries on your 2015 pastoral lease renewal please contact the PGA on 9212 6900."
News
2023-04-11

Important Industry Survey on Live Sheep Exports from WA Producers
read more >>

2022-07-17

PGA Podcast on Biosecurity threat posed by Foot & Mouth Disease
read more >>

2020-06-12

Tier 3 Railways Need to be Economically Viable
read more >>
CONTACT INFORMATION
POSTAL ADDRESS

PO Box 889
West Perth
Western Australia 6872

PHONE

(08) 9212 6900