Press Release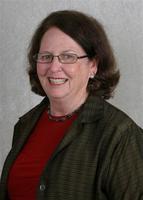 PGA RELUCTANT TO PRAISE DEC ON LORNA GLEN STATION
2010-12-14
The Pastoralists and Graziers' Association (PGA) Pastoral Committee chair and Vice President Ruth Webb-Smith is reluctant to give unequivocal support to the recent announcement by DEC on the work undertaken at Lorna Glen Station.
Mrs Webb-Smith said, "this is an opportunistic media headline from DEC in response to the damning Parliamentary Inquiry into DEC's management of former pastoral leases".
"The work done at Lorna Glen Station by DEC has some benefits to the environment but the on-going costs should be cause for concern."
"DEC has not maintained the infrastructure built up over many years of successful pastoral activity – such as water sources, access tracks, heritage buildings.
"It is pleasing, however, to see that DEC is now taking the issue of improved fencing, as well as feral animal and weed control seriously on Lorna Glen Station and we hope that this translates to other stations under DEC control."
News
2023-04-11

Important Industry Survey on Live Sheep Exports from WA Producers
read more >>

2022-07-17

PGA Podcast on Biosecurity threat posed by Foot & Mouth Disease
read more >>

2020-06-12

Tier 3 Railways Need to be Economically Viable
read more >>
CONTACT INFORMATION
POSTAL ADDRESS

PO Box 889
West Perth
Western Australia 6872

PHONE

(08) 9212 6900