Press Release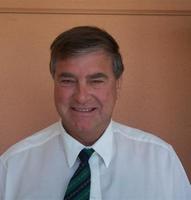 PGA HARBOURS CONCERNS OVER BEEF STOCKTAKE
2009-11-24
The fear of producer levies and the potential for industry cross-subsidisation with few tangible promises for improvement are key factors likely to cost PGA support for the recently released Stocktake recommendations for the WA beef industry.
PGA President Rob Gillam urged the Committee to release its full report for industry-wide discussion.
"To date only a summary of recommendations has been released for comment, with the full report available to a select few and subject to strict confidentiality clauses. In our view this is not the way to progress a series of recommendations that will have major impacts on all sectors of industry."
Mr Gillam said the PGA had prepared a minority report on the Stocktake Project that questioned many aspects of its direction.
"There is an overriding assumption in the recommendations that Government investment in WA's beef industry infrastructure should be confined to the South West corner of the State with most of the focus on production and processing secured there on a permanent, protected basis."
"The same concept was tried some years ago on a smaller scale in the Swan Valley vineyard industry – with adverse results now there for all to see."
Mr Gillam said WA's lamb industry had demonstrated how versatile WA producers could be in adapting to changing conditions and environments, particularly in breeding and feed lotting prime export lambs.
"Are we proposing that grain growers in the Wheatbelt or producers at Esperance or in the Mid-West should be discouraged from setting up a beef feedlot? Are we saying that cattle producers from Broome to Esperance should pay a levy to support an industry advisory process that will be dedicated to promoting beef production and processing in the south?"
Is the industry being realistic in assuming the State Government will contribute up to $10million a year for three years to set up a news raft of 'quangos', or is the call for this funding just a prelude for new compulsory levies?
"Who are the real beneficiaries of these initiatives, - beef producers and processors, or the bureaucrats and 'anointed few' that will be charged and paid for running a new bureaucracy? What about the average shopper whose tax may go towards funding the industry yet they still have no justification for why they pay higher prices for beef at the supermarket?"
Mr Gillam said the authors of the report had made little effort to cost or justify the viability of their recommendations.
"PGA acknowledges the urgent need to improve the viability of WA's beef industry. However history has shown that political "fixes" rarely work and that the consequences of intervention are generally costly in outcome," he said.
News
2023-04-11

Important Industry Survey on Live Sheep Exports from WA Producers
read more >>

2022-07-17

PGA Podcast on Biosecurity threat posed by Foot & Mouth Disease
read more >>

2020-06-12

Tier 3 Railways Need to be Economically Viable
read more >>
CONTACT INFORMATION
POSTAL ADDRESS

PO Box 889
West Perth
Western Australia 6872

PHONE

(08) 9212 6900