Press Release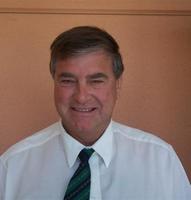 PGA GRATEFUL FOR STATE GOVERNMENT'S PROMPT RESPONSE TO DEVASTATED FLOOD AREAS
2010-12-20
The Pastoralists and Graziers' Association (PGA) President Mr Rob Gillam welcomed the swift and sympathetic approach by the State Government to declare a State Natural Disaster in the Carnarvon and Gascoyne areas.
Members of the PGA who were in the front line of the floods have reported that everything of value on their stations has been ruined.
Flood waters rose quickly in the Gascoyne and outlying areas and continued to rise, causing areas previously thought of as safe from flood to be inundated with rising waters.
Mr Gillam said, "This has caused areas that have never flooded before flooded for the first time in living memory."
Station owners are only now just returning to inspect their properties after the flood waters have returned to the river channels.
They expect to find significant damage, if not total destruction and loss of fences, electricity generating plant, vehicles and livestock as well as damage to household furniture, clothing and personal items.
Mr Gillam said that, "Pastoralists were used to the whims of mother nature but it was an unfortunate irony that after many years of drought, the drought was broken by destructive flooding."
"The much needed assistance offered by the State Government through WANDRRA will allow pastoralists to get back on their feet by helping them to start restoring vital infrastructure like fences and inland gravel roads that were used by both pastoralists and the travelling public."
News
2023-04-11

Important Industry Survey on Live Sheep Exports from WA Producers
read more >>

2022-07-17

PGA Podcast on Biosecurity threat posed by Foot & Mouth Disease
read more >>

2020-06-12

Tier 3 Railways Need to be Economically Viable
read more >>
CONTACT INFORMATION
POSTAL ADDRESS

PO Box 889
West Perth
Western Australia 6872

PHONE

(08) 9212 6900