Press Release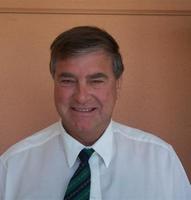 PGA Cautiously Optimistic Over Farmer Review
2011-10-22
The Pastoralists and Graziers' Association (PGA) is cautiously optimistic over the Federal Government's response to the recommendations of the Independent Review of Australia's Livestock Export Trade (Farmer Review).
PGA President Rob Gillam said the recommendations will provide a sound basis for the livestock export industry to continue to ensure that the highest and worlds best animal welfare standards are achieved both domestically and internationally.
"The PGA is committed to ensuring that the welfare standards of Australian livestock continue to remain the highest in the world, and the recommendations of the Farmer Review only seek to enhance current practices," he said.
"The livestock export industry has already voluntarily implemented many of the recommendations outlined in the Review relating to standards, traceability and accountability."
"The Review has applied many of these practices, which were established by industry following the resumption of live cattle exports to Indonesia, to the entire livestock industry."
"Many of these practices will need to be tailored to address particular livestock issues, specifically with sheep and goat identification, where individual RFID system is not practical."
"In addition, any increase in regulation and compliance will need to ensure that industry is not hindered by unnecessary bureaucratic red tape, and that the additional costs associated with compliance is not unfairly borne by the producer."
"All in all we are optimistic over the recommendations of the Farmer Review," Mr. Gillam said.
"However the Review has only defined the parameters of the livestock export game. It is now up to Industry and Government to work together to establish the rules."
News
2023-04-11

Important Industry Survey on Live Sheep Exports from WA Producers
read more >>

2022-07-17

PGA Podcast on Biosecurity threat posed by Foot & Mouth Disease
read more >>

2020-06-12

Tier 3 Railways Need to be Economically Viable
read more >>
CONTACT INFORMATION
POSTAL ADDRESS

PO Box 889
West Perth
Western Australia 6872

PHONE

(08) 9212 6900