Press Release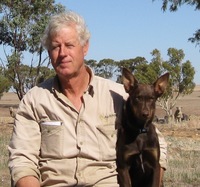 PGA Calls MacTiernan's Judgement into Question
2018-06-20
PGA President Tony Seabrook has questioned the state Minister for Agriculture's judgement over yesterday's raid on the Perth offices of Emanuel Exports.
Computers, mobile phones and records vital to the safe conduct of live export voyages were removed.
Mr Seabrook said "doesn't Minister MacTiernan realise she is now actually facilitating poor animal welfare outcomes. How are Emanuels meant to have oversight of their voyages when they don't even have access to their mobile phones for emergency communications with these ships?"
He said "sheep and cattle are on the ocean now and the Minister has taken away the tools Emanuels need to maintain their control."
Mr Seabrook said all Western Australians should be concerned by this abuse of power that appears to be orchestrated by a petulant state Minister.
"It is our understanding that the Minister has never spoken to or asked Emanuel Exports for copies of these documents. Perhaps this procedural 'bun fight' could have been avoided if the Minister had simply asked Emanuels for them. "
"Just because Minister MacTiernan can't get her way with the Commonwealth Minister for Agriculture, is no reason to take it out on Emanuel Exports" said Mr Seabrook.
News
2023-04-11

Important Industry Survey on Live Sheep Exports from WA Producers
read more >>

2022-07-17

PGA Podcast on Biosecurity threat posed by Foot & Mouth Disease
read more >>

2020-06-12

Tier 3 Railways Need to be Economically Viable
read more >>
CONTACT INFORMATION
POSTAL ADDRESS

PO Box 889
West Perth
Western Australia 6872

PHONE

(08) 9212 6900