Press Release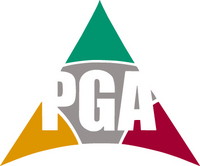 PGA CONDEMNS DESTRUCTION BY GREENPEACE ACTIVISTS
2011-07-19
The Pastoralists and Graziers' Association has condemned ACT Greens MLA and former Greenpeace staffer Shane Rattenbury for supporting the wanton destruction by Greenpeace activists of CSIRO wheat field trials in Canberra.
"Supporting the actions of a group of eco terrorists illegally breaking into a Commonwealth laboratory and destroying valuable agricultural research shows how little value the Greens and Greenpeace place on true scientific research," PGA Western Graingrowers Chairman John Snooke said.
"The wanton destruction of valuable research designed to increase food production on the basis of misguided and misinformed environmental dogma can never be justified."
"By saying that 'the ends justify the means' clearly shows that the policies of the Greens and Greenpeace are the product of irrational zealots and are in no way beneficial to the advancement of human society."
"This is the type of ideological zealotry that led to scientists being burnt at the stake during in the Middle Ages."
"Scientific research and advancement in plant science is not only critical to the future of agriculture in Australia, but is essential to increase food production in order to feed the growing world population."
"Gene technology is a proven and safe plant science. GM crops have been grown, traded and consumed around the world for 14years, delivering significant agronomic, environmental and sustainable outcomes," he said.
"One questions the motives of any organisation or individual who is against the advancement of any technology designed to assist our society."
"What is next – imprisoning doctors because they use vaccines, banning teachers from using science text books or forcing everyone to accept Global Warming?"
News
2023-04-11

Important Industry Survey on Live Sheep Exports from WA Producers
read more >>

2022-07-17

PGA Podcast on Biosecurity threat posed by Foot & Mouth Disease
read more >>

2020-06-12

Tier 3 Railways Need to be Economically Viable
read more >>
CONTACT INFORMATION
STREET ADDRESS

Ground Floor, 28-42 Ventnor Ave
West Perth
Western Australia 6005

POSTAL ADDRESS

PO Box 889
West Perth
Western Australia 6872

PHONE

(08) 9212 6900

FAX

(08) 9485 0299