Press Release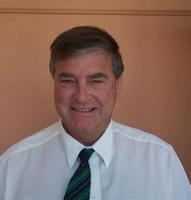 PGA COMMENDS LIVE EXPORT STANCE ON ANIMAL CRUELTY IN INDONESIA
2011-05-27
The Pastoralists and Graziers' Association of WA (PGA) has commended the action taken by the Australian livestock export industry to suspend supply of cattle to three Indonesian abattoirs after becoming aware that their animal welfare practices did not meet the high standards demanded by Australian producers.
"We welcome the rapid response by Livecorp and MLA in immediately placing sanctions on these three Indonesian processors after being provided with evidence of animal cruelty and trust that this action will provide a strong message to any other processors, whether in Indonesia, or world wide that such practices will not be supported," PGA President Rob Gillam said today.
"Australian cattle producers raise their cattle in line with world's best animal welfare standards and demand that these practices are followed throughout the live export supply chain."
"It is the livestock export industry, not animal rights groups, that has been instrumental in improving animal welfare by implementing upgrades to overseas feed lots, abattoirs and port facilities, as well as ensuring that overseas governments establish animal welfare standards in their own countries," Mr Gillam said.
"The PGA and its members are extremely supportive of the action taken by Livecorp and MLA, especially the sending of a team of Australian cattle experts to back up this important work that has already been done and in ensuring that overseas processors are made aware that cruelty to animals will not be condoned by the Australian livestock export producers and the general public."
News
2023-04-11

Important Industry Survey on Live Sheep Exports from WA Producers
read more >>

2022-07-17

PGA Podcast on Biosecurity threat posed by Foot & Mouth Disease
read more >>

2020-06-12

Tier 3 Railways Need to be Economically Viable
read more >>
CONTACT INFORMATION
POSTAL ADDRESS

PO Box 889
West Perth
Western Australia 6872

PHONE

(08) 9212 6900