Press Release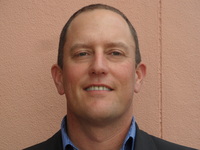 PGA CHAMPIONS WHEAT DEREGULATION TO SENATE
2011-09-01
The Pastoralists and Graziers' Association (PGA) has told the Senate Rural Affairs and Transport Committee Inquiry on Operational Issues on Export Grain Networks that the deregulation of the wheat industry has brought numerous benefits to Western Australian grain producers and of the need for further competition in the WA grain logistics chain.
PGA Western Graingrowers Chairman John Snooke said the removal of the single desk for wheat exports in 2008 was the first step forward in a long process of change for the Australian wheat industry.
"Western Australian wheat growers have benefited from moving from a regulated to an open and contested marketing environment," Mr Snooke said.
"Grain growers in Western Australia have 26 exporters bidding for their grain and have seen an increase of $20/tonne for their wheat."
"This introduction of competing buyers into what was previously a closed market is beneficial to growers, especially at a time of great volatility in international and domestic financial markets."
Mr Snooke said that while much progress has been made, there still remain numerous challenges, especially in bulk handling and transport logistic systems.
"The deregulation of wheat export marketing has exposed underlying problems, primarily in the bulk handling of export wheat, that were naturally hidden within the regulated system," he said.
.
"Monopolistic control of the supply chain by bulk handlers still exists, especially in Western Australia and until this is rectified further benefits of deregulation and competition will not come to fruition."
"In WA, one bulk handler, CBH, currently controls all aspects of the supply chain from upcountry services to portside. As a result CBH controls all upcountry stack information and refuses to disclose type, volume and grade levels which growers should be allowed to access."
"While members of the Committee have suggested that this behaviour may be curtailed through further legislation and the introduction of an industry ombudsman, we believe that it is only through the introduction of competition that this behaviour will be changed," Mr Snooke said.
"The ACCC's recent decisions to revoke CBH's Exclusive Dealing Notification and reject CBH's Port Access Undertaking are the first step in changing the anticompetitive behaviour of the bulk handler."
"The PGA has recommended in its submission that the Federal Government extend the WEA's commission to 30 September 2014, at which time the regulation of wheat export marketing arrangements will cease."
News
2023-04-11

Important Industry Survey on Live Sheep Exports from WA Producers
read more >>

2022-07-17

PGA Podcast on Biosecurity threat posed by Foot & Mouth Disease
read more >>

2020-06-12

Tier 3 Railways Need to be Economically Viable
read more >>
CONTACT INFORMATION
POSTAL ADDRESS

PO Box 889
West Perth
Western Australia 6872

PHONE

(08) 9212 6900