Press Release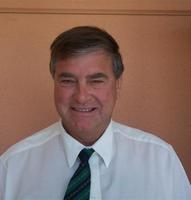 PGA CELEBRATES WA WOMEN IN AGRICULTURE
2011-03-08
The President of the Pastoralists and Graziers Association has praised the valuable contribution made by its female members to Western Australia's agriculture industry, on today's International Women's Day Centenary celebrations.
"Women are an important, diverse and unfortunately often overlooked part of agriculture in Western Australia," PGA President Rob Gillam said.
"While commercial agriculture is still dominated by a male workforce, there is no one in regional Western Australia who can deny the valuable and important contribution made by women to farming businesses."
"As one of Western Australia's largest and leading state farming organisations, the PGA is proud to have strong representation by women on our Executive, commodity and district committees."
"Not only is the PGA one of the few farming organisations in Australia that has elected a female Vice President, but we also have five women on our Executive Committee who can truly be called leaders in WA agriculture," he said.
"Our Vice President and Pastoral Committee Chair Ms Ruth Webb-Smith runs a major cattle station in the Kimberley, a hotel in Carnarvon and remains dedicated to improving the viability of the pastoral industry in Western Australia."
"Executive Committee members Ms Jano Foulkes-Taylor and Ms Kathy Lovelock operate significant meat and cattle enterprises; and in addition to her farming operation Ms Judy Snell is a Director of RSM Bird Cameron."
"Ms Sue Walker, the PGA's Natural Resource Management spokesperson and Ms Lynne Johnston, who was a major force behind the removal of the Wool Reserve Price Scheme and the singe desk in grain marketing, are now fighting against the introduction of the Government's carbon tax."
"Each of these women continue to break down the traditional barriers that have not only constrained the equality of women, but have also hindered the advancement of agriculture in Western Australia," Mr Gillam said.
News
2023-04-11

Important Industry Survey on Live Sheep Exports from WA Producers
read more >>

2022-07-17

PGA Podcast on Biosecurity threat posed by Foot & Mouth Disease
read more >>

2020-06-12

Tier 3 Railways Need to be Economically Viable
read more >>
CONTACT INFORMATION
POSTAL ADDRESS

PO Box 889
West Perth
Western Australia 6872

PHONE

(08) 9212 6900