Press Release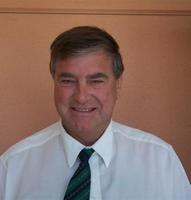 PGA CALLS ON BAKER TO FRONT FAMILIES
2011-06-22
The Pastoralists and Graziers Association (PGA) has condemned the actions of WA Labor backbencher Lisa Baker in putting forward a motion at this weekend's state Labor conference for a permanent ban on live animal exports.
"Ms Baker has no business putting forward a motion that will destroy the livelihood of thousands of WA families who reside in the pastoral regions of WA," PGA president Rob Gillam said.
"Ms Baker is the local member from Maylands and I am pretty sure that there are no pastoral stations along Beaufort Street."
"Ms Baker is well known for her animal liberationist views that there should be a ban on the transport of all livestock, including to the sale yard or to the abattoir."
"As was shown on ABC Four Corners there was not one single bit of footage or evidence provided by Animals Australia or the RSPCA of animal cruelty in the paddock, on livestock ships, or in the Australian controlled overseas feedlots."
"Ms Baker's views are not based on sound facts or evidence and are only being put forward so she can secure Greens party preferences at the next election."
"As well she has this mistaken belief that there are all of these former abattoirs in the Northwest, just sitting there in mothballs ready to be reopened."
"These facilities no longer exist and maybe Ms Baker should actually travel up to the Kimberley and show the pastoralists which derelict abattoir she is going to reopen."
"Before attempting to pass her motion to ban livestock exports Ms Baker should travel up to Geraldton this Friday and actually meet the families who are faced with losing their livelihoods due to her political pandering to the Greens."
The PGA will be holding an All of Industry Forum in Geraldton on Friday 24 June, commencing at 1pm at the Department of Agriculture (Geraldton), 20 Gregory Street, Geraldton.
Meat and Livestock Australia (MLA) Chairman Don Heatley will be attending, as well as Federal and State Politicians, pastoralists, regional families, Aboriginal pastoralists, peak industry bodies and exporters.
News
2020-06-12

Tier 3 Railways Need to be Economically Viable
read more >>

2020-06-03

Time for McGowan to Stand Up for Live Exports
read more >>

2020-05-28

PGA Urges Federal Govt to Provide Exemption
read more >>
CONTACT INFORMATION
STREET ADDRESS

Ground Floor, 28-42 Ventnor Ave
West Perth
Western Australia 6005

POSTAL ADDRESS

PO Box 889
West Perth
Western Australia 6872

PHONE

(08) 9212 6900

FAX

(08) 9485 0299