Press Release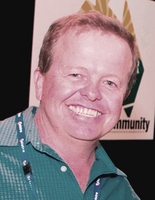 PGA CALLS FOR FEDERAL WILD DOG BOUNTY
2012-04-16
The Pastoralists and Graziers' Association (PGA) today has officially called for the Federal Government to introduce a $200/scalp bounty on wild dogs.
"Wild dogs are the most vicious and brutal predators in WA and their main prey are livestock, horses, pets and native animals," PGA Wild Dog Control Spokesman Will Scott said today.
"Attacks on livestock from wild dogs have now reached plague proportions in Western Australia and what was once considered to be only a 'pastoral' problem has now extended to the agricultural region."
"Each year, producers in Western Australia lose livestock worth millions of dollars due to wild dog attacks. While the financial loss of a single animal may range from $100-$500 wild dogs rarely attack just a single animal and they continue to kill and maim until the food source is exhausted, or the dogs have been destroyed."
"The WA State Government continues to spend millions of dollars on wild dog control, however what is needed is an effective short term solution that will dramatically cull the numbers of wild dogs," Mr Scott said.
"A $200/scalp bounty will provide such a solution and will assist the WA State Government and Regional Biosecurity Groups in reducing the wild dog numbers to a controllable level."
"Once the wild dog numbers are at a controllable level, then the ongoing control measurers of baiting and hiring of professional doggers will be more effective."
"We are calling on the Federal Government to provide $6million over three years for a bounty program to reduce the wild dog population in Western Australia by 30,000."
News
2023-04-11

Important Industry Survey on Live Sheep Exports from WA Producers
read more >>

2022-07-17

PGA Podcast on Biosecurity threat posed by Foot & Mouth Disease
read more >>

2020-06-12

Tier 3 Railways Need to be Economically Viable
read more >>
CONTACT INFORMATION
POSTAL ADDRESS

PO Box 889
West Perth
Western Australia 6872

PHONE

(08) 9212 6900