Press Release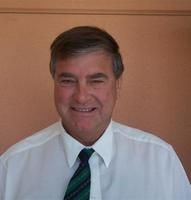 PGA CALL FOR ACTION ON NEW PORT
2010-04-09
State Government inaction on the new bulk shipping terminal at James Point is now threatening WA's livestock export trade, according to the Pastoralists and Graziers' Association.
PGA President Rob Gillam said concerns were expressed by his Executive Committee yesterday that the James Point project appeared to have stalled.
"For some time the livestock industry has been counting on the development of James Point to shift the focus of livestock shipping out of Fremantle, not only to remove the sights, sound and smells from the port city, but also to vastly improve animal welfare and livestock transport standards by avoiding Fremantle's narrow, crowded streets and moving our trucks out of residential areas."
"James Point is the next vital step for the livestock export industry to take in its ongoing quest to improve animal welfare standards in this State."
Mr Gillam said the new James Point site near Kwinana was 'tailor-made" as the alternate port for livestock exports because the Anketell entry road was already hazard-approved, was more than two kilometres from the nearest residential homes and had direct links to livestock from all over the State to the new State saleyards at Muchea and to major industry feedlots at Baldivis."
He said the new port would also complement the new fleet of livestock carriers especially designed and now going into service to further improve animal welfare standards.
"Simon O'Brien promised to push ahead with this project when he was Shadow Transport Minister," Mr Gillam said.
"However the project appears either to have gone underground or once again to have been wrapped in unnecessary red tape and all sectors of industry now need some answers to vital questions."
News
2023-04-11

Important Industry Survey on Live Sheep Exports from WA Producers
read more >>

2022-07-17

PGA Podcast on Biosecurity threat posed by Foot & Mouth Disease
read more >>

2020-06-12

Tier 3 Railways Need to be Economically Viable
read more >>
CONTACT INFORMATION
STREET ADDRESS

Ground Floor, 28-42 Ventnor Ave
West Perth
Western Australia 6005

POSTAL ADDRESS

PO Box 889
West Perth
Western Australia 6872

PHONE

(08) 9212 6900

FAX

(08) 9485 0299