Press Release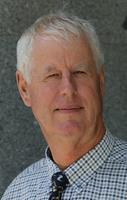 PGA Applauds Premier Mark McGowan
2018-05-07
PGA President, Tony Seabrook today applauded the announcement by Premier, Mark McGowan in support of the live sheep export industry.
"Mr McGowan has shown real leadership in calling on industry to fix the problem rather than supporting the radical approach of banning all live sheep exports" Mr Seabrook said.
"This industry is worth over $250 million to Western Australian producers and the cessation of the trade would have repercussions all the way from the waterfront to the bush."
Mr Seabrook said "I look forward to the McCarthy report being released on Friday and working with Government and Exporters to make the industry stronger in the future."
"The PGA agrees with the Premier that we need to try to fix the problems rather than close the industry down," Mr Seabrook said.
News
2023-04-11

Important Industry Survey on Live Sheep Exports from WA Producers
read more >>

2022-07-17

PGA Podcast on Biosecurity threat posed by Foot & Mouth Disease
read more >>

2020-06-12

Tier 3 Railways Need to be Economically Viable
read more >>
CONTACT INFORMATION
POSTAL ADDRESS

PO Box 889
West Perth
Western Australia 6872

PHONE

(08) 9212 6900