Press Release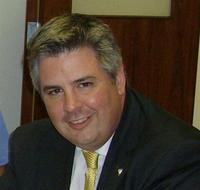 PGA APPLAUDS FERTCARE
2009-04-30
The Pastoralists and Graziers Association (PGA) has applauded a fertiliser industry initiative to back self regulation by farmers in the use of fertiliser.
PGA policy director Sheldon Mumby said the Fertcare training and accreditation programs launched by Agriculture and Food Minister Terry Redman at Harvey Agricultural College was a confirmation that Australian farmers were already world leaders in the efficient use of fertiliser.
"Fertcare programs will authenticate longstanding PGA claims that modern fertiliser technology enhances efficient production whilst reducing harmful nutrient run-off to very low levels."
"The programs empower key people in the fertiliser advisory and distribution business to show farmers how to make the most efficient use of their fertilisers. They not only save money and make more money from the expensive fertilisers they buy, they also avoid wastage and environmental damage."
Mr Mumby said the PGA had lobbied Environment Minister Donna Faragher to abandon the Carpenter Government's proposed ban on water soluble fertilisers by 2010.
"Voluntary trials of non-soluble fertiliser in the Peel region in the mid-1990's proved them to be unviable."
"PGA holds the view that while the quest for better forms of fertiliser must continue, farmers themselves are now more than capable of ensuring their fertiliser use is not harmful to the environment."
News
2023-04-11

Important Industry Survey on Live Sheep Exports from WA Producers
read more >>

2022-07-17

PGA Podcast on Biosecurity threat posed by Foot & Mouth Disease
read more >>

2020-06-12

Tier 3 Railways Need to be Economically Viable
read more >>
CONTACT INFORMATION
POSTAL ADDRESS

PO Box 889
West Perth
Western Australia 6872

PHONE

(08) 9212 6900